Jeg har sagt det før, nu siger jeg det igen; Jeg kan ikke rigtig arbejde med TBR-lister. Jeg får altid lyst til at læse noget andet end planlagt. Denne gang vil jeg dog gøre det lidt anderledes end jeg plejer. Jeg vil nøjes med at have en eller to bøger på listen, og så lade resten være op til mit humør. Samtidig vil jeg også forsøge at have nogle forskellige genrer på listen, så jeg bedre kan omstrukturere min læsning.
Derfor kan jeg med glæde fortælle at min TBR for januar ser ud som følger:
Døde piger sladrer ikke
Kort før jul var jeg på biblioteket for at hente en reservation. En reservation jeg havde foretaget på baggrund af et instagramopslag fra en bruger, der var ved at læse Døde piger sladrer ikke. Den lød utroligt spændende, og så er jeg blevet ret glad for krimier. Samtidig fik jeg indtryk af, bogen var skrevet til et lidt yngre publikum end normale krimiromaner, hvilket gjorde mig virkelig glad. Men jeg erfarede at bogen er placeret på voksenafdelingen på biblioteket, så den er nok ikke så meget en ungdomskrimi, som jeg håbede på.
Da det er en biblioteksbog, der skal afleveres efter 30 dage, gik jeg i gang med bogen to dage efter nytår og derfor figurerer den altså på min januar TBR.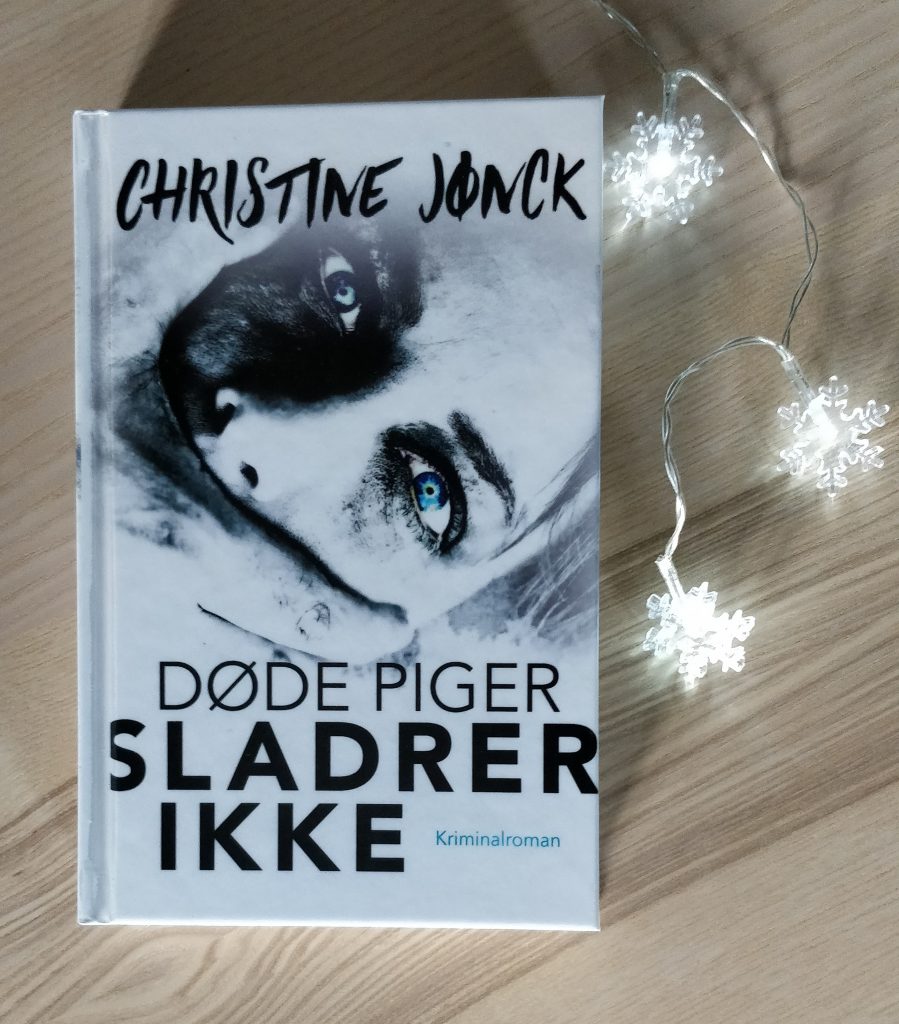 Døde piger sladrer ikke handler om menneskehandel til prostitution. På bagsiden står bl.a.:
Kvindehandel er en af de største industrier i verden. Der er stor profit i at handle med sexslaver, for de kan sælges om og om igen, mens våben og narko kun kan sælges én gang.
The Roses of May
Jeg læste The Butterfly Garden for snart to år siden og den tog mig med storm! (Og enhver krimielsker med respekt for sig selv bør læse den!) Det er en af de allerbedste bøger (ikke bare krimier) jeg nogensinde har læst. Den er uhyggelig, spændende, super klam og virkelig velskrevet. Derfor må jeg naturligt nok også læse bog nr. 2 i serien. Serien startede som en trilogi kaldet "The Collector Trilogy", men til maj udkommer fjerde bog i serien. Derfor er det ikke længere en trilogi, men en serie på uanet længde. Jeg er megaspændt på om denne toer kan leve bare lidt op til sin forgænger, og så er jeg spændt på, hvad Dot Hutchison ellers kan finde på af uhyggelige samler-historier.
I The Roses of May følger vi de samme detektiver, som var med i The Butterfly Garden. Denne gang følger vi dem i jagten på en seriemorder, der slår til en gang om året. Morderen lader politiet finde liget af en ung kvinde med halsen skåret over, omringet af blomster i en kirke et sted i landet.
Dragon Ball #6
Det skal ikke bare være krimi det hele, og da jeg endelig er kommet i gang med den meget roste og meget læste serie Dragon Ball må jeg jo nødvendigvis også fortsætte. Dragon Ball er blevet en serie jeg læser, når vi går i seng om aftenen. Så ligger jeg og griner og ryster på hovedet ved siden af min kæreste indtil han må lægge sin egen bog og læse med i min. Det er nu meget hyggeligt. Især fordi han selv har læst serien mange gange og kan hjælpe mig med at forstå de ting, jeg syne er åndssvage eller mærkelige.
Son Goku er på vej ud for at lede efter sin bedstefars Dragon Ball, men som altid med disse rejser byder de på farer og modstand for den unge og uskyldige dreng.
Blodmåne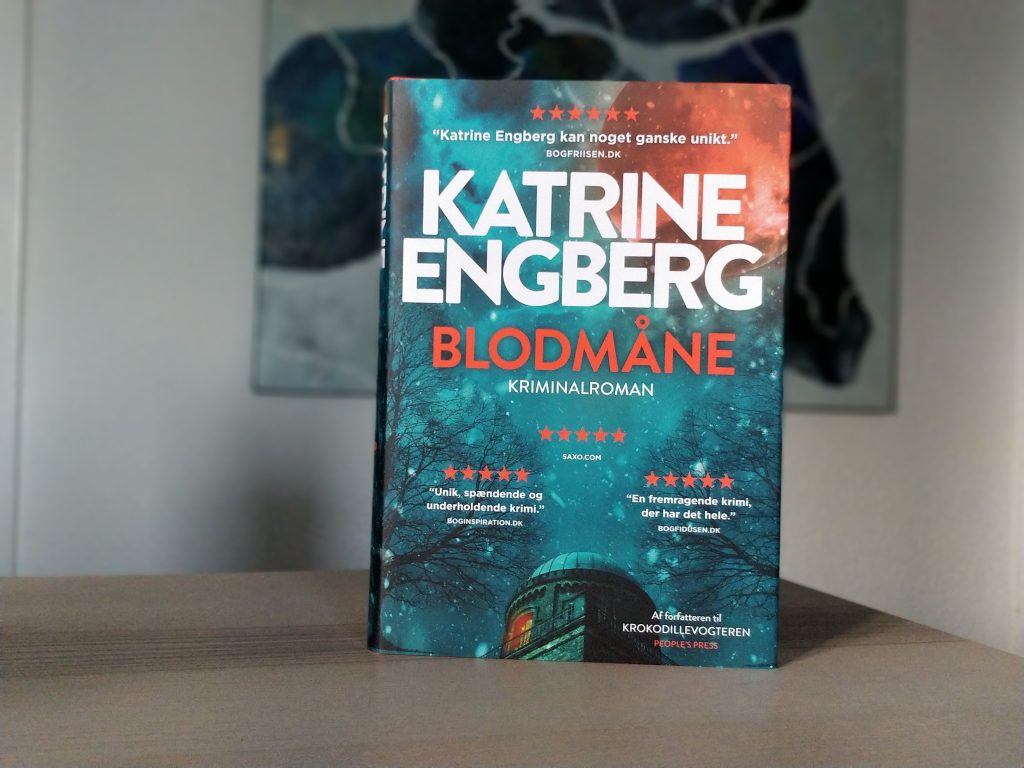 Denne bog er en lille ekstra een, som jeg håber på at begynde, men som ikke har same status i denne måned som de tre andre. Hvis jeg ikke starter den, kommer den dog øverst på listen i næste måned.
Blodmåne er også en toer i en serie, jeg er i gang med. Denne gang er det Katrine Engbergs roste serie om Werner og Kørner, der står for skud. Jeg var rigtig glad for Krokodillevogteren og selv om jeg ikke har hørt så meget om Blodmåne (jeg er nok lige nogle år for sent i gang), så har jeg hørt rigtig meget godt om Glasvinge, der er den næste i serien. Derfor må jeg jo nødvendigvis også komme videre i denne serie. Derudover er både Blodmåne, Dragon Ball og The Roses of May bøger, der står på min egen reol (om end Dragon Ball nok mest er min kærestes), og jeg kan derfor også rykke et skridt nærmere mit nytårsforsæt om at læse mindst 12 bøger fra mine egne reoler.
I Blodmåne findes en mand død i en snedrive i Ørstedparken, og det går op for politiet at manden ikke er en hjemløs, der desværre er frosset ihjel i vinterkulden. Det er derimod en kendt mand fra modeverden, hvilket får politiet til at genoverveje deres tilgang til sagen. Samtidig forsvinder Kørners ven Johannes Ledmark og spørgsmålet er nu, om Johannes er i fare eller på flugt.

God læsning
Det er de fire bøger, der står på min TBR for januar. Det er lidt mere end jeg forventer at have fremover, men januar er lidt særlig, da jeg ikke skal til eksamen og derfor har lidt ekstra tid at læse i, mens de andre fra min uddannelse går op.
God læsning til jer alle!