Januar var en gunstig læsemåned for mig. Jeg er kommet igennem ikke mindre end 1931 sider, hvilket absolut ikke er normalt for mig. Ganske vist er en stor del af de sider læst som tegneserier, og det gør det jo også lidt lettere at komme igennem.
Jeg har afsluttet i alt 8 bøger og er i øjeblikket i gang med yderligere 2.
Læste bøger
Call Me by Your Name af Andre Aciman
Fandom af Anna Day (Anmeldereksemplar fra Politikens Forlag)
Døde piger sladrer ikke af Christine Jøncke
Dragon Ball #6 af Akira Toriyama
Dragon Ball #7 af Akira Toriyama
Er der ikke nogen der gider bolle mig, please af Gina Wynbrandt
Dragon Ball #8 af Akira Toriyama
Sadie af Courtney Summers
Fantastiske læseoplevelse
5 hjerter er gået til
Sadie
Sadie af Courtney Summers rev simpelthen benene væk under mig, og i dette tilfælde overvejede jeg endda at udevide min skala med et bonushjerte. Sadie er velskrevet, nytænkt, fantastisk, smuk, skræmmende og voldsomt ubehagelig.
Sadies søster er blevet fundet brutalt myrdet og knap et halvt år senere er Sadie forsvundet fra sit hjem uden ord. En podcast i flere afsnit forsøger at finde frem til, hvor hun er, og hvad der er sket med hende. Samtidig følger vi Sadies jagt på en bestemt mand, der engang var en del af hendes liv.
---
Det var slet ikke meningen at jeg skulle læse Sadie i denne måned. Jeg havde reserveret den på Libby (ereolen app for engelske bøger), men forventede ikke at få den før midt i februar. Men pludselig poppede den ind, og da der er kø til den (og jeg var spændt på at læse den selvfølgelig, men det siger vel lidt sig selv) gik jeg i gang med den med det samme. Og den blæste mig simpelthen omkuld.
Jeg er vild med opbygningen, hvor hvert andet kapitel følger podcasten og de andre Sadie. De to typer af kapitler komplimenterer hinanden rigtigt godt og giver en fantastisk dynamik i fortællingen.
Læs den hvis du elsker ungdomshistorier, grove historier, krimihistorier, true crime (fordi den fortælles på samme måde) og generel skønlitterær forkælelse!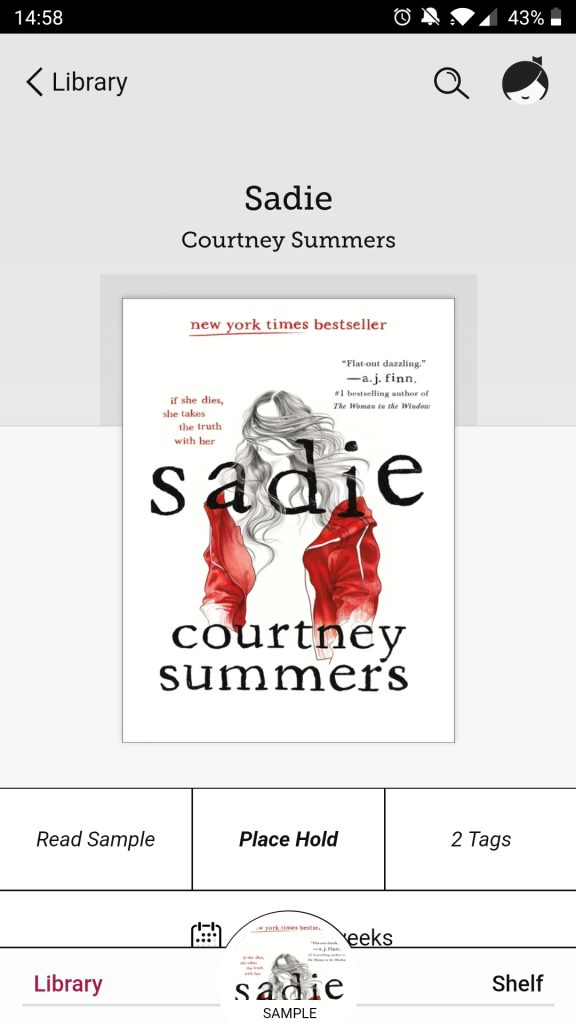 Dragon Ball #6
Det er svært bare at fremhæve enkelte bøger fra serien, men når Monster nr. 8 (Dragon Ball #6) nævnes, er det fordi den gav mig lidt flere højlydte grineoplevelser end de to, der ikke nævnes, samtidig med at den ikke havde for mange "kedelige" kampscener. Jeg ved godt det nærmest er blasfemisk (i en ikke-religiøs sammenhæng) at kalde kampscener i Dragon Ball for kedelige, men det er absolut ikke den del af historien, jeg holder af. Og i denne bog var kampene ikke kedelige. Derudover er jeg vild med de små noter på siderne fra forfatterens side.
Gode og mellemgode læseoplevelser
3 eller 4 hjerter er gået til:
Dragon Ball #7
Dragon Ball #8
Fandom
Call Me by Your Name
Dragon Ball vil jeg ikke nævne mere om. Bøgerne er stadig gode og sjove, og jeg er vildt godt underholdt fra start til slut.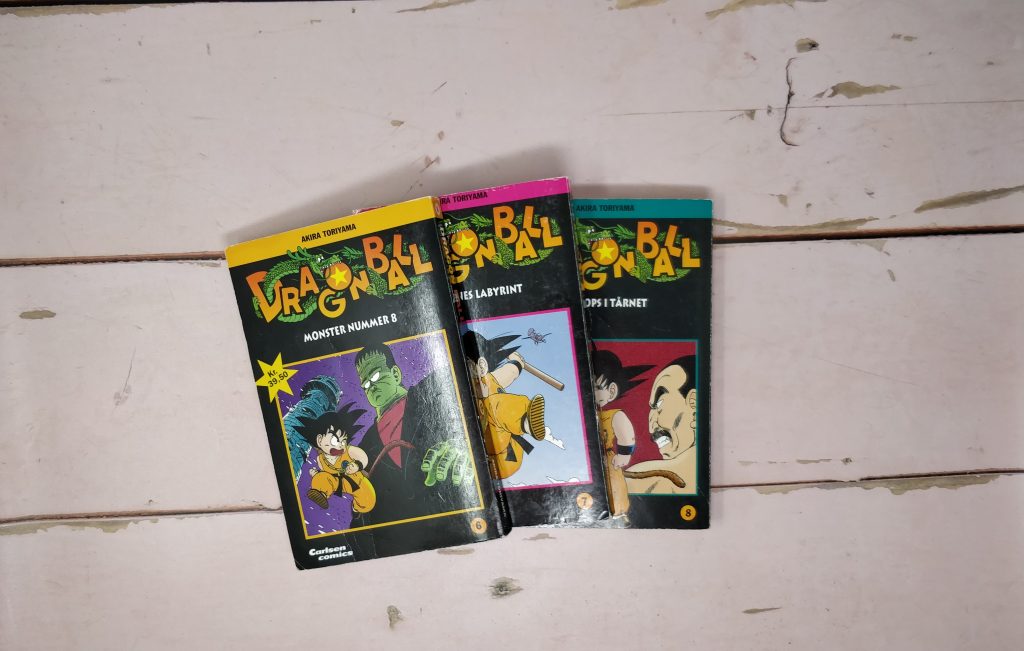 Fandom
(markeres reklame, da bogen er et anmeldereksemplar fra forlaget)
I Fandom hvirvles Violet sammen med sin lillebror og to veninder ind i et fantasyunivers tilhørende deres yndlingsbog. Uheldigvis bliver de skyld i hovedpersonen Roses død. Det er nu op til Violet at indtage Roses plads i historien så de kan afslutte fortællingen og komme hjem.
---
Fandom var en noget skuffende oplevelse for mig. Historien fangede kun i bølger og den var alt for forudsigelig og uinteressant. Alligevel var det ikke en dårlig bog, og jeg forestiller mig, den er perfekt til dem, der bare vil læse en god historie. Hvis du er ligeglad med forudsigelige plots og bare nyder historien i sig selv, så er der absolut ingen grund til, at Fandom ikke skulle være god for dig. Jeg kan selv godt lide at blive overrasket og holdt hen i spænding, og det lykkedes ikke rigtigt her.
Jeg er alligevel endt med at give bogen 3 hjerter, da jeg synes at den har potentiale for den rette målgruppe. Havde jeg alene vurderet på min egen oplevelse, havde jeg nok endt på 2 hjerter. Så er du lige som mig, skal du ikke tage fat i denne.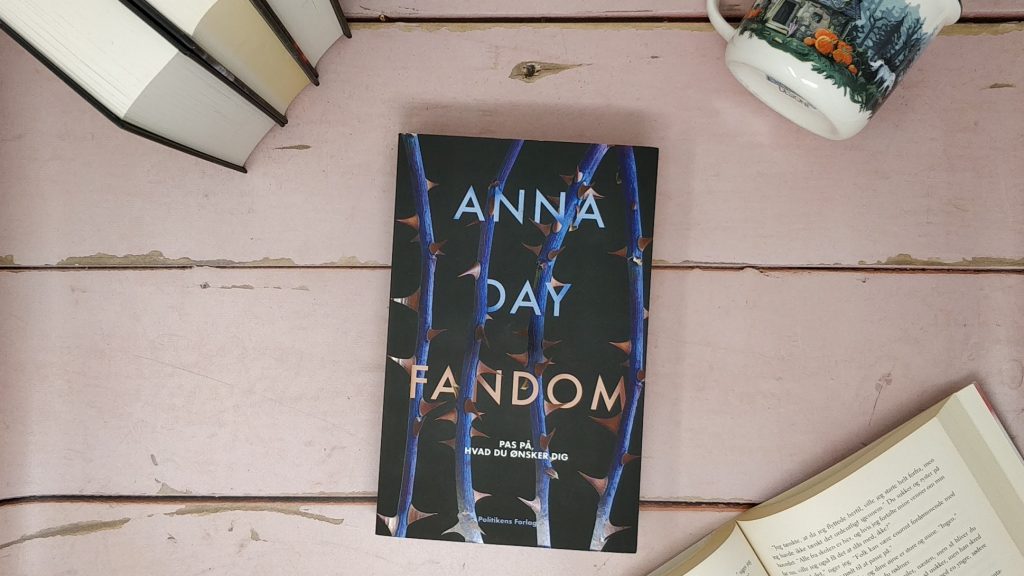 Call Me by Your Name
Oliver er sommergæst hos Elios forældre i Italien. På de godt otte uger Oliver bor hos Elio blusser en romance mellem de to op, og da sommeren er slut rejser Oliver hjem.
Call Me by Your Name er en fortælling om kærlighed, intimitet og passion. En fortælling om at træffe valg i livet og de konsekvenser det har.
Call Me by Your Name har fået 4 hjerter, fordi det var en smuk og poetisk læseoplevelse. Jeg startede på bogen i sommeren 2018, men fik først afsluttet den her i januar 2019. Dette er bl.a. fordi jeg har haft travlt med studiet, men også fordi bogen kan være rigtig svær at forstå. Der var passager, hvor jeg helt ærligt følte mig alt for dum til at læse bogen, og det er altså en kedelig følelse at have.
Alligevel var det en rigtig fin oplevelse, og bogen havde nogle flotte pointer, jeg er glad for at have fået med mig.
Ringe læseoplevelser
Følgende bøger har fået 1 hjerte:
Er der ikke nogen der gider bolle mig, please
Døde piger sladrer ikke
Er der ikke nogen der gider bolle mig, please
Selv titlen siger mig absolut ingenting. Jeg modtog bogen i en gavepose efter et bloggerarrangement arrangeret af Julie, og havde jeg ikke gjort det, havde jeg nok heller aldrig samlet den op.
Er der ikke nogen… er en tegnet novellesamling om en ung kvindes længsel efter intimitet og kærlighed fra en mand. Ideen bag er rørerende, for jeg kan nemt forestille mig (og huske), den desperation og selvmedlidenhed, man kan overvældes af, hvis ingen gengælder ens behov for omsorg og kærlighed på det mere intime plan.
Når det så er sagt, så rammer samlingen alligevel ikke der, hvor jeg føler, der er behov for at blive sat ord på noget. Hermed ikke sagt, at andre ikke kan føle anderledes!
Jeg læste en anmeldelse af bogen, hvor anmelderen havde været ret hård, og jeg tænkte, at det da ikke kunne være så dårligt. Netop fordi tanken bag lyder så fin. Men det kunne det. Alt er en lille smule overgjort – fuldstændig som en standup-komiker på scenen. Men det her er en bog, og det var ikke behøvet. Og jeg er skuffet og vil ikke anbefale den.
Døde piger sladrer ikke
Den her havde jeg set så meget frem til, og jeg blev desværre så forfærdeligt skuffet!
I Døde piger sladrer ikke følger vi Irina fra Polen, som lever et utroligt fattigt liv med sin familie. Efter moderens død bliver Irina solgt af sin far til to mænd fra Danmark, som arbejder med sexhandel. Livet som sexslave er ubærligt, men Irina håber på, at der bare skal et godt menneske til at stoppe det hele. Men midt i det hele lurer faren af en seriemorder, for en dag kommer han efter sit næste offer.
---
Denne her bog var dårlig fra start til slut. Der er ikke nogen seriemorder med i bogen – i hvert fald ikke så meget, at man skal nævne vedkommende i bagsideteksten. Derudover er bogen kategoriseret som en kriminalroman, hvilket man vel godt kan argumentere for at det er, men det synes jeg slet ikke, det er.
Døde piger sladrer ikke er en samfundskritisk roman om kvindehandel og sexslaveri, skrevet til unge. Den handler om en ung piges kamp for overlevelse i en situation, hun ikke ønsker at befinde sig i. Den handler om håb og om kærlighed; for hvis Irina ikke gør, som hun bliver bedt om, så slår de hende ihjel og henter hende søster i stedet.
Sproget er fejlfyldt, plottet kedeligt og gennemskueligt og karaktererne er ikke særlige "likeable"
Jeg er så skuffet over den her bog, at jeg selv nu, næsten en måned efter at jeg afsluttede den, bliver helt harm over, hvor dårligt bogens indhold passer til beskrivelsen. Jeg synes det er tarveligt! Havde der ikke stået kriminalroman og seriemorder på den, så havde jeg nok ikke samlet den op. Men havde jeg samlet den op, havde jeg været indstillet på, det var en anden genre, og så havde jeg måske også vurderet den anderledes.
Bøger påbegyndt
Lige inden jeg slutter af, vil jeg nævne de to bøger jeg er gået i gang med i januar og fortsætte med at læse ind i februar.
The Roses of May
The Roses of May er andet bind i The Collector-serien af Dot Hutchison, og jeg er lidt under halvvejs i den. Jeg startede lidt sløvt, fordi jeg brugte for meget tid på at prøve at huske, hvem der nu var hvem fra sidste bog, men efter et par sider var jeg med igen og jeg er ret spændt på, hvor den tager mig hen!
Stolthed og fordom
Jeg har samlet en lille bogklub med to af mine veninder, og vi er netop gået i gang med at læse Stolthed og fordom af Jane Austen. Jeg regner ikke med at blive færdig med denne i løbet af februar, da vi mødes og læser dele af bogen højt for hinanden, hvilket tager lidt længere tid – men også er virkelig hyggeligt.